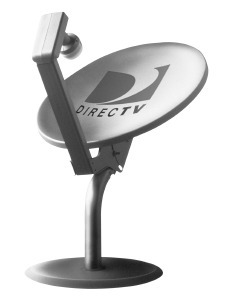 The Indy Racing League late yesterday finalized a deal worth $3 million annually over the next few years that will essentially make DirecTV the series' presenting sponsor. The California-based satellite television service provider is expected to launch a major promotional campaign next month promoting the series—which will be called the IndyCar Series in DirecTV HD. IRL officials expect to announce the deal tomorrow in Miami, where the series kicks off Saturday night.
Sources close to the deal said DirecTV is poised to launch print, billboard, TV and Web ads touting the series and its relationship with it. DirecTV, which has 16.8 million customers nationwide, may also launch a sweepstakes-like contest involving the IRL, sources close to the deal said. Sports marketers said DirecTV was attracted to the series due to its upscale, technology-oriented fans. DirecTV already has a strong presence in NASCAR as a series and team sponsor for Richard Childress Racing.
Indianapolis-based Just Marketing International, which has had a relationship with DirecTV dating back two-plus years, was instrumental in the deal, sports marketers said. JMI officials are also pursuing a title sponsor for the series, which they hope to announce in May at Indianapolis. With the massive exposure IRL officials expect DirecTV to bring to the table, Just Marketing's hunt for a title sponsor just got easier. Just Marketing officials said they "are getting closer every day" to signing a title sponsor.
Also in the coming weeks, the IRL is expected to announce Coca-Cola and Frank's Energy Drink as exclusive category sponsors.
Do you think the series will sign a title sponsor by May? And is this a sign that open-wheel racing is back from the brink?
Please enable JavaScript to view this content.