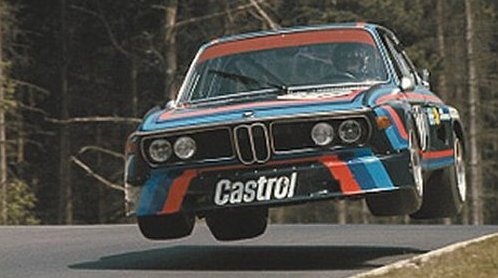 Officials for locally based Just Marketing International today announced they finalized a deal this week to work with BMW North American motorsports. Financial terms of the deal were not released.
Central to the commitment is support of a newly announced BMW M3 racing effort in the American Le Mans Series. The two-car GT2 class team will be fielded by Columbus, Ohio-based Rahal Letterman Racing. Following extensive 2008 development and testing of the BMW M3 race car, the Bobby Rahal-owned team will contest the full 2009 ALMS schedule.
"We are very confident that our proven partnership acquisition strategies and capabilities will accelerate BMWs ALMS campaign in attracting and maintaining long-term sponsor partners," said Just Marketing President Zak Brown.
In addition to the M3 effort in ALMS, BMW is represented throughout North American motorsports including Grand-Am, SCCA and the newly reorganized and renamed Formula BMW Americas.
JMI, which was founded by Brown in 1994, made a name for itself initially helping pair sponsors with NASCAR teams. Later, JMI made a splash in Formula One, and most recently the local firm has been hired by the Indy Racing League to help find category sponsors and a title sponsor. JMI, whose revenue grew from $10.6 million in 2003 to $80 million in 2007, manages more than $300 million in motorsports sponsorship deals annually.
Please enable JavaScript to view this content.