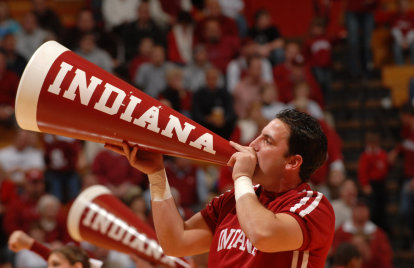 Indiana University's new men's basketball coach proved at Marquette he can win games. Now he is proving to be a savvy marketer. Yesterday, during his introductory press conference, Crean lauded and reached out to former IU players.
Today, he began reaching out to former Hoosier Coach Bob Knight.
"Bob Knight will never have to call me to find out what I think about him," Crean said this morning on the "Mike and Mike in the Morning" show on ESPN Radio. "Indiana University has a great tradition, and Bob Knight is as big a part of that as anyone, and my taking this job has nothing to do with my thoughts on that."
Crean said he and Knight have a common friend in St. Louis Cardinals Manager Tony LaRussa and indicated he will attempt to reach out to the Hoosiers' winningest coach in the near future.
Knight is scheduled to be on "Mike and Mike" tomorrow and will be asked about IU's new coach.
Crean–unlike his IU counterpart in football, Bill Lynch–has few worries about selling tickets. Assembly Hall has been largely sold out even in the Mike Davis and Kelvin Sampson eras. But sports marketers said for IU to maximize its corporate and alumni contributions, a bridge needs to be built across the chasm created by Knight's acrimonious departure.
With a relatively small Big Ten athletic budget of $45 million, a looming capital campaign and plans to replace Assembly Hall, sports marketers said IU athletic department leaders will be leaning on Crean to help raise funds.
"You can bet he'll be at a lot of golf outings and alumni association outings this summer," said David Morton, president of locally based Sunrise Sports Group.
Should Crean reach out to Knight? Why or why not?
Please enable JavaScript to view this content.