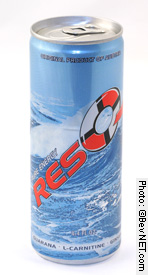 ResQ Pure Power Energy Drink, a recently launched product, will sponsor Sarah Fisher and Sarah Fisher Racing for this year's Indianapolis 500. Financial terms of the agreement were not disclosed, but motorsports sources estimated it to be a high six-figure deal.
ResQ Pure Energy Power Drink will serve as the primary sponsor of Fisher's No. 67 Dallara/Honda/Firestone. Fisher will be the only female driver/owner competing in the Indy Racing League.
"ResQ is an all-natural energy drink, and that aligns perfectly with what my brand represents," Fisher said. "ResQ is very big-picture orientated and understands the value of the [IRL], and we are happy to provide that platform to them for their marketing efforts."
ResQ is a cold-packaged, non-alcoholic, sports and energy drink with all-natural ingredients that can be found in mid- to late 2008 in convenience stores, grocery stores and other outlets that sell energy drink products.
"The opportunity to be associated with the second female driver/owner team to enter the Indianapolis 500 is a monumental event, one that we know many sponsors would love to be presented with," said Anthony Venturoso, president & COO, Gravity Motorsports, LLC, ResQ's business partner. "To be associated with a female-owned team works perfect with our brand, as ResQ Pure Energy Power Drink's primary market is to the female population.
"We view the Indianapolis 500 audience and Sarah Fisher as the perfect place and avenues in which to roll out, market and promote the newest and most unique energy drink on the market today."
Please enable JavaScript to view this content.