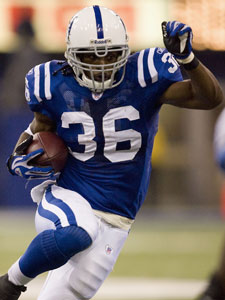 The Indianapolis Colts are fine tuning their strategy for this year's National Football League draft, which is held in New York April 26 and 27.
While there is much speculation about which players the Colts will chose with their nine selections, the team's vice president of football operations, Chris Polian, said much emphasis will be put on character. In addition to watching film on a player, testing his speed and strength and examining his injury history, the Colts will do an in-depth background check on each potential draftee.
It's not just that the Colts want to do the right thing. Selecting players with solid character is good business in a number of ways, Polian explained.
"Football character is paramount," Polian told the IBJ during a recent interview. "Problems remove the focus from both individuals and the group away from football and preparation. It is time that is not spent on winning. Problems place more importance on the individual than the team.
"Players with solid character have the ability to better withstand the trials and adversity that will be encountered over the course of the season and maintain their focus on what is important. Those players have the ability to understand and implement Coach Dungy's message rather than getting caught up in external noise. These players also have the ability and focus to improve themselves with diligent work. Additionally, personal character is very important as the players represent the Colts, [team owner Jim] Irsay, and Coach Dungy in the community."
The Colts' record in the character department isn't flawless. This month, Colts running back Kenton Keith was arrested after making a scene outside of a local nigh club. The Colts have been mum on what Keith's fate will be. In February, 2007, then Colts running back Dominic Rhodes was arrested for speeding and drunken driving. Rhodes became a free agent eight days after his arrest and was not re-signed.
No team has been more of a case study in how player character can kill a professional sports franchise's business than the Indiana Pacers. After a string of player arrests and dust ups over the last two years, the National Basketball Association franchise now has the league's worst attendance.
Please enable JavaScript to view this content.