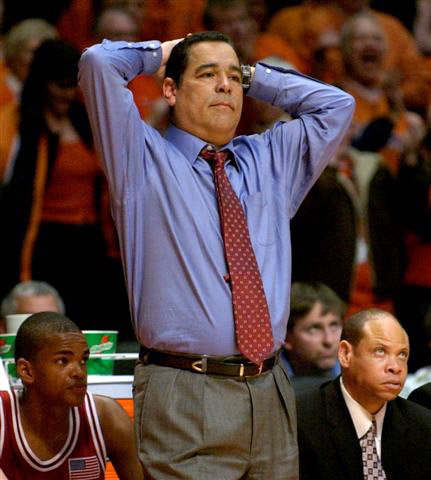 Scott Skiles is apparently a big fan of Indiana University's former basketball coach Kelvin Sampson.
Sources close to both said Skiles, who has a house in Bloomington where Sampson used to work, is urging the Milwaukee Bucks front office to hire Sampson as an assistant coach.
Sampson was run out at IU amid allegations that he broke NCAA rules by making numerous impermissible phone calls to recruits. Skiles was named coach of the Bucks earlier this month.
Skiles also is looking to add University of New Mexico associate head coach Craig Neal to be part of his staff, league sources said. Wisconsin native and former Bucks forward Joe Wolf also is a candidate to be a Milwaukee assistant.
Since his February resignation, Sampson has served as an unofficial assistant for San Antonio Spurs Coach Greg Popovich. Sampson and Popovich worked together under George Karl on the 2002 Team USA squad. Sampson has continued to work with the Spurs through the first three games of the team's first round playoff series.
IU gave Sampson, 52, a $750,000 buyout to leave the university.
Please enable JavaScript to view this content.