Jeff Herrod said all it took was a head-first dive into freezing cold water to wake him up to the importance of the Special Olympics here in Indiana. 
The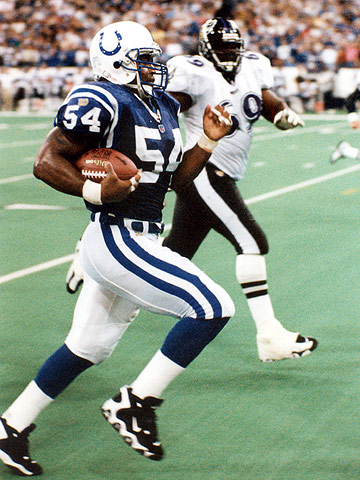 Former Indianapolis Colts linebacker will host a silent auction from 8 to 11 p.m. May 17 at Landsharks in Broad Ripple. Proceeds from the auction, will benefit Special Olympics Indiana.
"Helping Special Olympics Indiana means helping those with intellectual disabilities feel a part of the competitive world of sports," said Herrod, who hopes to make the fundraiser an annual event.
The silent auction will feature professional sports memorabilia, including Colts, Indiana Pacers and Indy Racing League items.
"I'm working with other current and former Colts players and celebrities to participate in carrying the torch for Special Olympics," Herrod said.
Herrod became involved with Special Olympics Indiana after participating in the 2008 Polar Plunge, an event which raised more than $190,000 for Hoosiers with intellectual disabilities.
"I met Special Olympics volunteer, Kate Jones, who asked if I could get involved with the Special Olympics Polar Plunge as a VIP guest," said Herrod. "Special Olympics was new to me, and I educated myself more about the purpose. I agreed to plunge because I love a good challenge, and it was a great cause. I had the time of my life and was so happy to be involved, but I felt compelled to do more for the organization by jumpstarting a fundraiser and getting others involved as well."
The event is open to the public. Landsharks is an over-21 establishment located at 810 Broad Ripple Ave. in Indianapolis.
Please enable JavaScript to view this content.