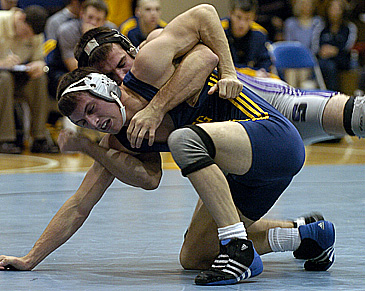 While a lot of National Football League presidents and general managers are looking closely at college prospects' football pedigree, Indianapolis Colts President Bill Polian takes his background check a step further. Sure, Polian wants to know players' college stats, but he's also interested to see what they did in high school and even off the gridiron. Polian again used these criteria during the recent NFL draft and this week's undrafted free agent signings.
In particular, Polian likes to see what other sports prospects have played. Polian thinks there's a direct correlation between a players success at the highest level of football and the sporting skills he has honed from a very young age.
Polian, who has been called the best draft analyst by numerous NFL insiders, likes guys who have played baseball—especially pitcher, and those who have wrestled. Polian thinks pitching puts a premium on concentration and precision, not a bad combination of skills in any sport. And if the pitcher has a laser arm, well, that doesn't hurt either—especially at the quarterback position.
Wrestlers, Polian said, usually develop a great combination of strength and balance. Wrestlers too, Polian said, are often unmatched in mental toughness.
"You show me someone who has been successful at wrestling," Polian said, "and that's one tough hombre."
Polian said he's not as impressed with track and field athletes. Pure speed can easily be measured with a stopwatch, he said, and skills from field events and other track and field disciplines simply don't transfer over to the football field.
It's you turn to play armchair team president. Do you agree with Polian's assessment?
Please enable JavaScript to view this content.