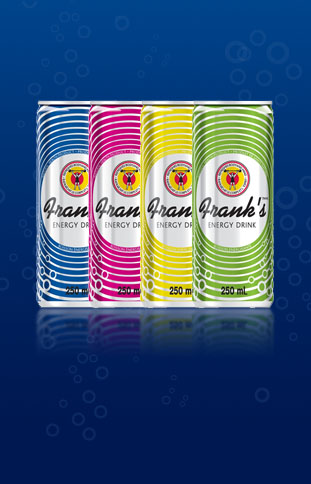 After months of rumblings from sports marketers, the Indianapolis Motor Speedway finally announced its category sponsorship deal with Frank's Energy Drink.
Last October, IBJ first reported the deal that was revealed at the Speedway today. Samples of Frank's newest all-natural energy drink will be given out free at this year's Indianapolis 500 as part of the deal.
Though terms of the deal were not released, motorsports marketers familiar with the deal called it a multi-year, high six-figure to low seven-figure deal. Currently Frank's only has a deal with the IMS. But negotiations are underway, sources said, to broaden it to a series-wide deal that would increase its value.
The Austrian-made drink is huge in parts of Europe and throughout Canada, with a healthy marketing budget and ambitious U.S. expansion plans.
Former rocker Gene Simmons, who was hired in 2006 to help market the IRL, has an affiliation with Frank's and was said to be instrumental in the deal.
Frank's Energy Drink is also a sponsor of Andretti Green Racing and 2004 IRL champion Tony Kanaan.
Frank's Energy Drink recently launched in the U.S. with 7-Eleven stores in Southern California and company officials have plans to aggressively expand the sales footprint in coming months and years.
Please enable JavaScript to view this content.