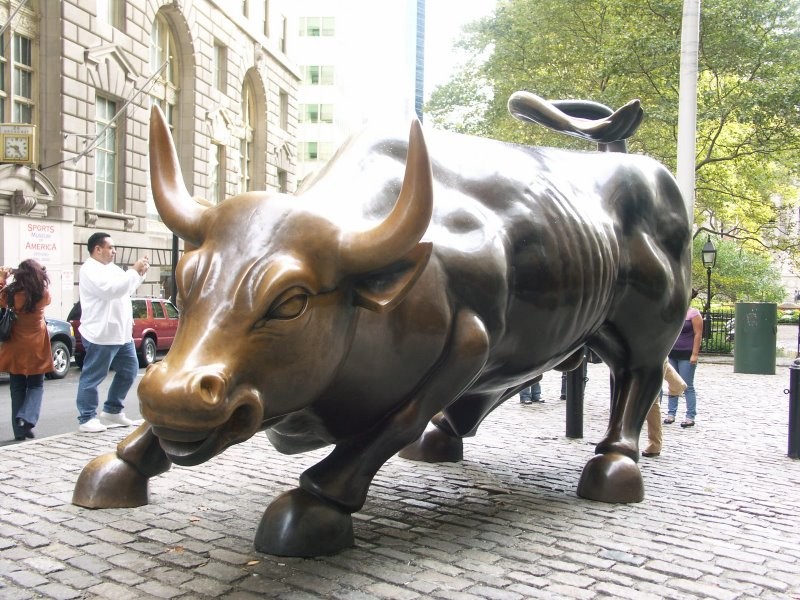 The 33 qualifiers for this year's Indianapolis 500 will race into New York Monday for all-day media blitz that Indy Racing League officials hope will gain international attention.
It looks like IRL officials have faith that several drivers who haven't yet made the grid, including Sarah Fisher, Will Power and A.J. Foyt IV, will do so. They are already featured in the lineup heading for the Big Apple. That trio along with about 23 other drivers will be vying for the remaining 22 qualifying positions for this year's Indianapolis 500.
The 33 drivers, in race day uniform with helmets, will seek good fortune for the Indianapolis 500 by lining up for photos with the famed Charging Bull statue near Wall Street in Bowling Green Park. Following the photo opportunity, all drivers will be available for one-on-one interviews during a media luncheon at the Sports Museum of America.
The 7,000-pound bull, which was originally placed in front of the New York Stock Exchange by New York sculptor Arturo di Motica as a symbol of the "strength and power of the American people," is one of New York's most-photographed artworks. It is often rubbed by investors seeking good luck. 
The newly-opened Sports Museum of America is a celebration of sports: The heroes, the teams, the fans, and the triumphs—from the greatest legends to the stars of today. Created in partnership with more than 50 single-sports Halls of Fame and Museums, National Governing Bodies and other sports organizations, including the Indianapolis Motor Speedway Hall of Fame Museum, SmA is the nation's first and only multi-media interactive all-sports museum experience.
Motorsports marketing experts expect more than 200 media outlets from around the world to cover the open-wheel racings New York media blitz. This is the fourth consecutive year the Indianapolis 500 drivers have hit New York en masse for a media event, and IRL officials said the event gets bigger every year.
Please enable JavaScript to view this content.