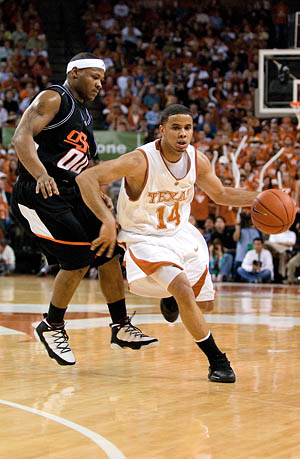 The Indiana Pacers won't likely have a shot at Indiana's Eric Gordon in next month's National Basketball Association draft. Most hoops prognosticators project Gordon to go seventh or eighth in the June 26 draft either to the L.A. Clippers or Milwaukee Bucks.
But even if Gordon is available, sources close to the Pacers said Larry Bird, president of basketball operations, isn't sold on his ability to be an impact player at the professional level. There is apparently concern about Gordon's overall speed, size and ability to shoot consistently under pressure. At 6-foot-3, Gordon is small for a shooting guard, and sources said Bird doesn't think he will be a suitable NBA point guard.
The top draftees, along with team executives and coaches, are gathering this week in Orlando for one of the biggest pre-draft camps. So, rumors are flying and only promise to get thicker.
Oddly, there's a rumbling coming out of New York that new Knicks chief Donnie Walsh–Bird's former boss at Indiana–could take Gordon with the No. 6 selection.
Gordon, who played only one year at IU, scored more points than any freshman in school history, but was plagued by a late-season shooting slump. Gordon played primarily the shooting guard position at IU, but did a fair amount of ball handling.
Team executives generally keep their cards close to the vest and say little about potential draftees this close to the draft. The Pacers will be looking for a pure point guard, perhaps Texas' D.J. Augustin, if he's still available.
Other point guards available in this draft will be USC's O.J. Mayo and Memphis' Derrick Rose, but they will be long gone by the time the Pacers pick with the No. 11 selection.
If Augustin is unavailable, and the Pacers are bent on getting a point guard to eventually replace Jamal Tinsley, available selections could be UCLA's Russell Westbrook, Arizona's Jerryd Bayless or North Carolina's Ty Lawson. Bayless is projected to go higher, but could slip a little.
Draft prognosticators have IU's D.J. White going anywhere from No. 31 to Minnesota to No. 35 to the Clippers. Rumors circulated recently that Detroit would take White with the No. 29 pick, but Joe Dumars, Pistons president of basketball operations, refuted that rumor.
Please enable JavaScript to view this content.