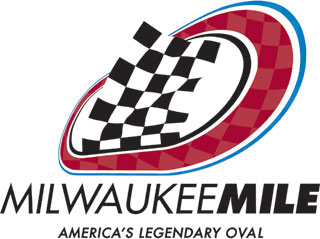 The Indy Racing League has a new problem.
Too many cars.
Twenty-seven car-driver combos are expected to show up for this weekend's Milwaukee Mile. The problem is, the short oval only has room for 26 pit stalls. But never fear, a 27th pit stall is being added this week and the remaining stalls are being shortened a bit to accommodate the on-track crowd. Some racing insiders think this could cause unsafe conditions along pit road. Ryan Briscoe, meet Danica Patrick!
Officials at the Richmond International Speedway and Iowa Speedway, where the IRL is set to run later this year, said they may have the same problem. If track officials there are unable to reconfigure their pit arrangements, which at this point seems unlikely, there may be some bumping during qualifications. While bumping would create intrigue for fans, it could also cause teams unable to get their sponsors proper exposure to go out of business.
Meanwhile, the IRL has signed a three-year agreement with Northlands, operator of the Rexall Edmonton Indy, to bring the series to Edmonton beginning July 24-26. The Rexall Edmonton Indy becomes the 17th race on the 2008 IRL schedule.
The race was formerly known as the Rexall Grand Prix of Edmonton and was a part of the now defunct Champ Car World Series. Attendance for the race peaked in 2005 at more than 78,000, with more than 200,000 showing up for the three-day weekend. But during recent years, event attendance declined, with 60,500 attending the race last year and 167,150 attending the three-day weekend.
Please enable JavaScript to view this content.