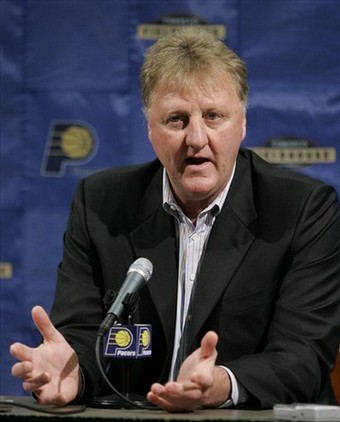 The Indiana Pacers' Larry Bird won't have to worry about fan reaction if he doesn't select Indiana University guard Eric Gordon with the team's No. 11 overall pick in the June 26 National Basketball Association draft.
After a recent workout with the Los Angeles Clippers, sources close to the team said Clippers higher-ups were pleased with Gordon's shooting touch and range and overall strength, and will likely take the him with their No. 7 selection.
One thing that has concerned Clippers and other teams is Gordon's soft appearance. One team official said Gordon looks like he needs to hit the weight room.
If the Clippers opt not to take Gordon at No. 7, league sources said the Milwaukee Bucks also are high on the shooting guard after seeing him go through an individual workout. The Bucks have the No. 8 overall pick.
Neither team seems overly concerned about Gordon's height, which was listed in the IU media guide as 6-foot-4, but was measured two inches shorter at a gathering of NBA draft prospects last month.
Bird said he did not bring Gordon in for an individual look because he thought the IU product would be gone before the No. 11 pick. League sources said Bird is not high on Gordon's NBA potential anyway.
Please enable JavaScript to view this content.