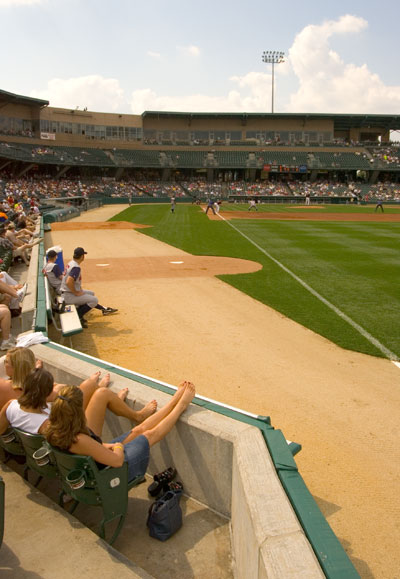 The Indianapolis Indians had a big weekend. The Indians won two out of three from Rochester but all three games were monetary winners for the AAA minor league baseball franchise.
Mostly blue skies along with moderate temperatures ushered in some of the season's biggest crowds. Friday's game drew a season record 13,509 to the team's home field, which has 12,500 permanent seats and accommodates 14,500 including outfield lawn seating.
Saturday's game drew 12,189 and Sunday's game attracted 11,051. All of these numbers were registered without any kind of massive marketing hook used to bring people to Victory Field. This weekend's attendance numbers were far above last year's average of 8,383 per game, which was the team's highest attendance since 2001.
Despite a softening economy—or perhaps because of it—the Indians have seen an attendance upswing in recent years. Attendance in 2007 was up 10 percent from 2006, and early season 2008 numbers were up about 6 percent over the same period the year previous. June, July and August are usually the strongest attendance periods for the Indians.
Indianapolis continues to rank sixth in the 14-team International League this year in attendance, but if weekend crowds like this last one continue to fill the stands, that rank could be going up soon.
What draws you to Victory Field?
Please enable JavaScript to view this content.