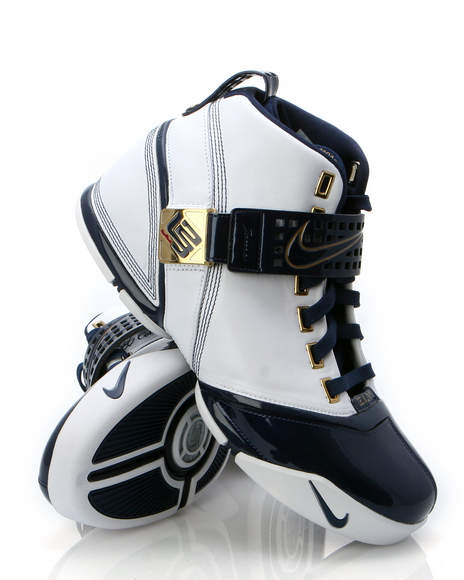 If IU's Eric Gordon doesn't get drafted by the L.A. Clippers at No. 7, he might find himself standing at the counter of The Finish Line buying shoes like everyone else.
Well, it probably won't come to that, but the dearth of shoe deals among prospects in tonight's NBA draft has the players sweating like they're running wind sprints.
Not one top draft pick has signed a shoe deal, and hoops analysts don't think even the brightest star in this year's draft will get more than $2 million annually from a shoe company. In year's past, guys like D.J. White or even George Hill might have gotten some kind of deal. This year, forget about it. White might find himself dusting off some of the red and white Adidas he stockpiled the last four years at Indiana.
There's no star that stands above the rest in this draft, but even if there were, the days when a player like LeBron James could sign a seven-year $90 million deal with Nike–before being drafted–are over.
Most shoe companies are sitting back to see where the likes of Derrick Rose, Michael Beasley and O.J. Mayo are selected. The market that players with questionable star qualities–like Gordon–land in could mean the difference between a deal or no deal. So if Gordon gets bumped up to Memphis or bumped down to Milwaukee, it could cost him millions in shoe money.
The player selected by Indiana Pacers at No. 11 won't likely get a dime from shoe companies unless he becomes an NBA star. Even then, in the current market, that's not guaranteed.
The annual basketball shoe market has fallen from about $4.5 billion when Nike signed James to the $2.5 billion range. And Nike, with a 93-percent basketball shoe market share that includes its Jordan and Converse brands, has fewer reasons these days to spend heavily on endorsements.
Adidas, which has a 4 -percent market share, would have to have just the right star player in the right market to break out its check book, sources said.
So, players taken by Chicago, New York and Los Angeles maybe Miami and New Jersey, are more likely to be the real lottery winners. Players selected by Memphis, Charlotte and Indiana, not so much.
Please enable JavaScript to view this content.