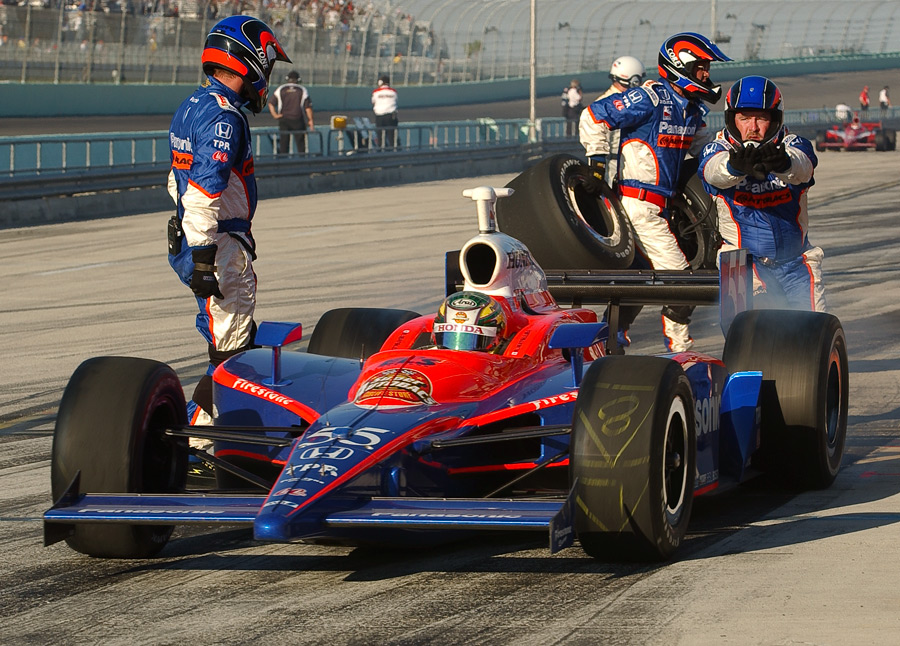 Unification of open-wheel racing is causing quite a stir among engine manufacturers. At a June 25 meeting held by the Indy Racing League, more than 10 engine builders showed up to hear about the series' future plans.
Series officials said new engine and chassis specifications will be rolled out for the 2011 season, eliciting a huge response from manufacturers interested in taking on Honda, currently the sole IRL engine supplier.
The turnout stunned almost everyone in the motorsports industry, including IRL officials who organized the gathering.
The attendees included representatives from Audi, BMW, Chevrolet, Fiat, Mazda, Volkswagen, AER, Cosworth, Ilmor and John Judd. All of these companies are looking to establish or fortify their North American presence. Officials from several of the firms said they were drawn by the unification of open-wheel racing, which split into the IRL and CART in 1996 and didn't come back together until earlier this year.
Unification is also pushing the series into new markets, with an announcement last week that Loudon, New Hampshire and Las Vegas are the latest cities pursuing IRL events. The promise of increased exposure is a big part of the surging interest of all types of automotive suppliers trying to get involved in the open-wheel series.
A possible return to turbo-charged engines is also sparking interest among engine manufacturers. IRL cars have been powered by non-turbo charged cars since 1997.
Many of the manufacturers at the IRL-hosted meeting are currently involved in Formula One, American Le Mans Series, sports car circuits or other forms of racing.
Honda has performed so well in the IRL that Toyota and Chevrolet raced right out of the series. But recently, Honda officials said on-track competition is good for their company and have urged IRL officials to bring in competing engine manufacturers.
Please enable JavaScript to view this content.