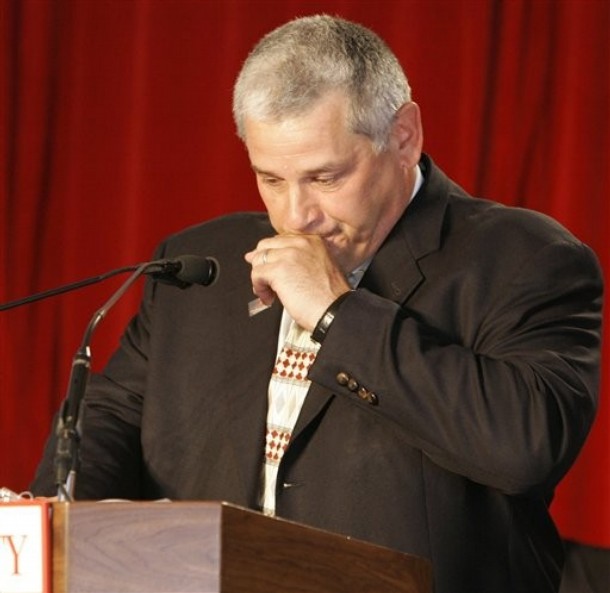 Another departure at Indiana University, another golden parachute. IU released information today revealing that athletic director Rick Greenspan will get a $441,600 severance package upon his departure and retains the right to write and publish any book he cares to about his time at the university.
Greenspan will step down no later than Dec. 31. The termination agreement that outlined his severance package was dated June 26. No timetable has been set to name his replacement.
"I wouldn't feel too sorry for Rick Greenspan," said David Ridpath,  professor of sports administration at Ohio University and past president of The Drake Group, a not-for-profit whose mission includes defending academic integrity in the face of commercialized college sport. "After all the university has been through while he has been there, he's going to come out of this pretty financially secure. And if he wants to get back into collegiate athletics some day, I have little doubt that he could."
Do you think Greenspan's severance package is fair?
Please enable JavaScript to view this content.