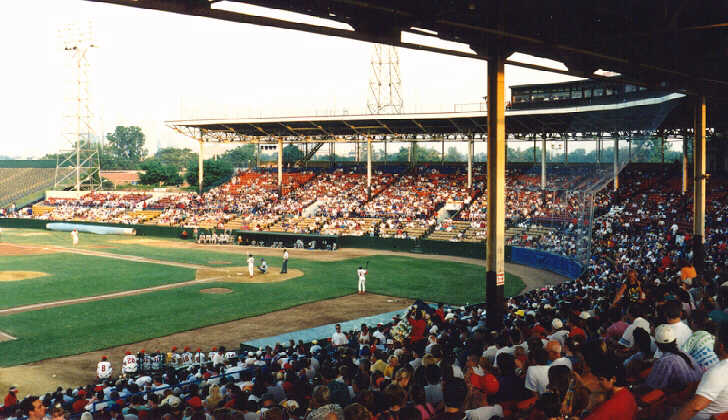 Yankee Stadium, the House that Ruth Built, the home of 26 World Series Champions, a pillar of the Big Apple since 1923, will be demolished next spring.
Yet Indianapolis refuses to put Bush Stadium out of its misery. The Historic Landmarks Foundation of Indiana has placed the stadium on its 10 Most Endangered list for 2008. To quote the famous cartoon character and baseball hurler, Charlie Brown, "Good grief!"
Now a women's semi-pro soccer team based in Lafayette wants to call it home. Is it April 1? Are they kidding? It would cost an easy $1 million to get Bush Stadium anywhere near ready to be a public venue again. Is women's soccer in central Indiana that big a business?
A dirt track fronted by Indianapolis Motor Speedway boss Tony George couldn't make it there. A Black Expo event there was a bust. City officials even once suggested it could be used for youth football. My sides still hurt from all the laughter over that one.
One city official recently called the former home of the Indianapolis Indians "solid."

Solid? Have you seen the 77-year-old stadium lately. It has plant life growing out of the walls—and I'm not talking about the Ivy—and between the rows of bleacher seats.
Well, you know what I think. It's time for Bush Stadium to come down. I have as many fond memories as anyone there, but it's a depressing site along 16th Street and couldn't be helping development on the city's near west side.
So tell me what you think we should do with this "historical landmark."
Please enable JavaScript to view this content.