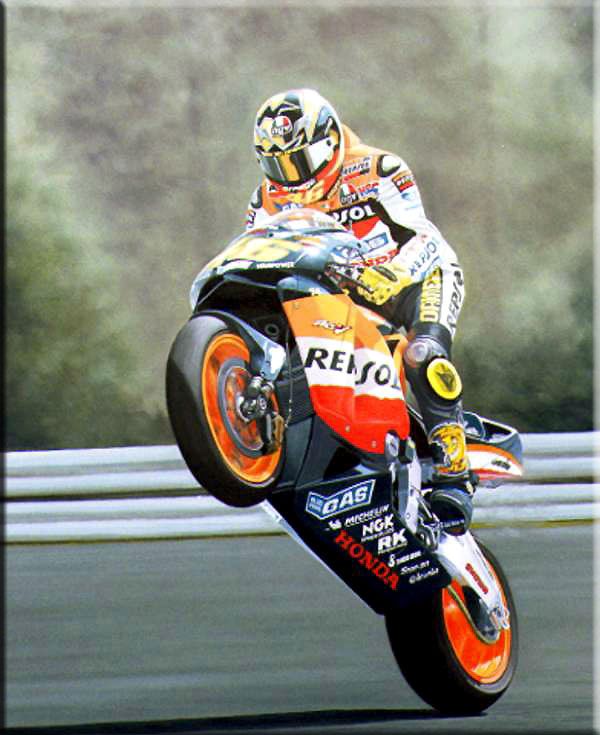 Indianapolis Motor Speedway CEO Tony George has been named 2008 "Motorcyclist of the Year" by Motorcyclist, one of the most widely circulated motorcycle magazines in the U.S., for his efforts to bring the Red Bull Indianapolis GP MotoGP race to the Brickyard.
The inaugural Red Bull Indianapolis GP will take place Sept. 12-14 on the 2.621-mile road course at the IMS. It is the first motorcycle race at the Speedway in 99 years.
IMS has worked to promote the sport this year with two special events involving American MotoGP star Nicky Hayden. In May, Hayden turned demonstration laps on his Repsol Honda MotoGP bike on race day for the 92nd Indianapolis 500.
"Demonstrating motorcycle racing in front of our other audiences builds interest for us," George said. "We have a number of fans that are fans of the Speedway itself and anything we do here. From a stature standpoint, MotoGP belongs here."
George is a longstanding American Motorcyclist Association member and experienced street and off-road motorcyclist.
"George's influence in the world of motorsports is impossible to underestimate," Motorcyclist Editor-at-Large Aaron Frank said. "He's got the power to showcase the excitement of MotoGP racing before another universe of fans."
The September 2008 issue, which includes the honors for George, is on news stands now. Motorcyclist has a circulation of 244,000.
Please enable JavaScript to view this content.