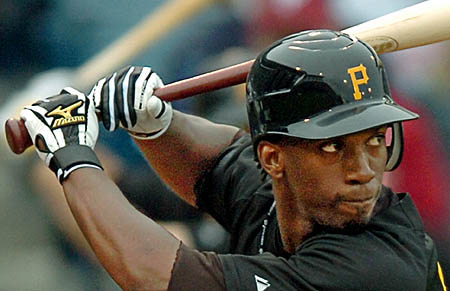 Indianapolis Indians outfielder Andrew McCutchen is included in a baseball prospects feature in this week's Sports Illustrated. The print version includes a photo of him shot by team photographer Bill Gentry.
SI calls McCutchen a true center fielder with Major League Baseball lead-off skills. Earlier this summer, Baseball America, a leading baseball publication, named McCutchen as the International League's "Most Exciting Player."
With only four games remaining (Aug. 27-30), local fans likely only have a few opportunities to see McCutchen play in an Indians uniform. Baseball prognosticators project McCutchen will be playing for the Indians' MLB parent club, the Pittsburgh Pirates, next season. McCutchen was the Pirates' 2005 first round draft pick.
The Indians meanwhile are chasing the 600,000 attendance mark for the season. It would be the first time since 2001 they hit that mark.
Please enable JavaScript to view this content.