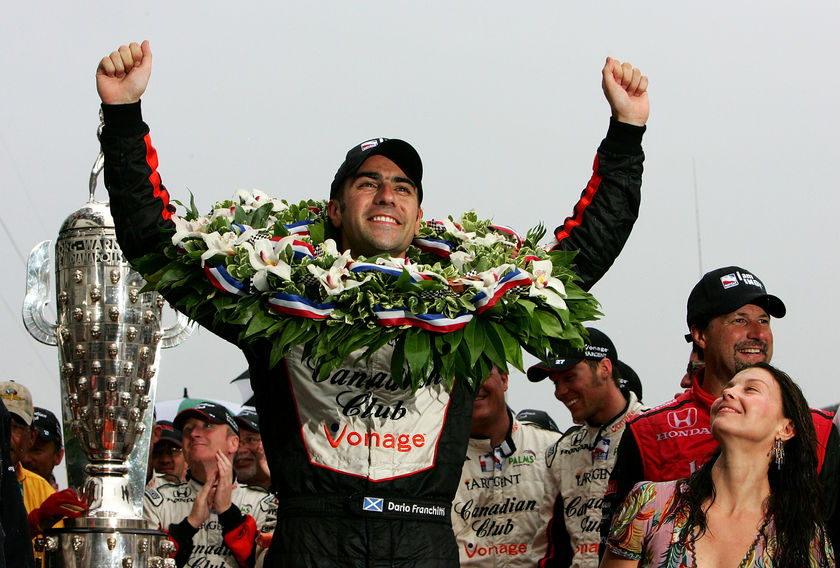 Former Indianapolis 500 and Indy Racing League series champion Dario Franchitti is returning to the open-wheel circuit next year to drive for his former NASCAR boss Chip Ganassi.
Ganassi folded the NASCAR team that Franchitti piloted in July due to a lack of solid sponsorship. Franchitti's results in NASCAR were not good, leaving many motorsports experts wondering what the Scotsman's next step would be. When an opening came available in Ganassi's IRL team, Ganassi said the first and only driver he thought of to fill the slot was Franchitti, who drove in the open-wheel series last year for Andretti Green Racing.
While Franchitti said he has not completely killed the idea of returning to NASCAR at some point, he said he was lured back to the IRL due to its unification with Champ Car and its inclusion of more road and street races. Franchitti will be stabled at Target Chip Ganassi Racing with Scott Dixon, who is expected to win this year's IRL crown. Meanwhile, Dan Wheldon appears to be the odd man out at Ganassi. It is not clear if Wheldon left the team or was fired. Wheldon said in a statement "I will be moving on to pursue a very exciting opportunity for 2009." Wheldon said he would divulge his future plans in the coming weeks.
Ganassi also announced today that he has signed a multi-year extension, with his primary sponsor, Target. The team's partnership with Target continues as one of the strongest in all of racing. The unique relationship has a number of Target product suppliers chipping in money toward the sponsorship in exchange for shelf space at the chain of retail stores.
Please enable JavaScript to view this content.