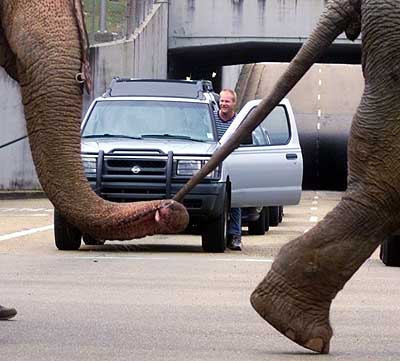 The Indiana Pacers and Indianapolis Colts have long been thought to be competitors. They compete with each other for fans, sponsors, public and private support for their respective playing venues among other things in this small-market city. The prevailing thought is that there's only so much money in this market and the two local major-league franchises fight over it. Officials for both team are quick to dismiss that notion.
But when the Pacers flourished in the 1990s, the Colts struggled to sell tickets, suites and sponsorships. When the Pacers ran to the NBA Finals during the inaugural year of Conseco Fieldhouse, the Colts were just starting to grow their fan base. Momentum to fund Lucas Oil Stadium was a few years away. Now the tide has turned, and while there's a long waiting list for seats at the Colts' new home, Pacers officials are busy trying to sell tickets for their upcoming season. No doubt, a lot of that has to do with the teams' play.
But more than one sports marketer has suggested that both teams could benefit from a little cross promotion. This isn't just about the Colts helping the Pacers. It's about small-market survival for both teams. Fans are fickle, and the shoe could be on the other foot in a hurry.
Colts owner Jim Irsay and Pacers co-owners Herb and Mel Simon have a cordial relationship, but overt cross-marketing efforts have been the exception rather than the rule. In the land of professional sports, there's nothing unusual about their relationship. Maybe it's time for a change.
This Friday, the Colts will ring in the opening of their season with a celebration on Monument Circle in conjunction with the Ringling Bros. and Barnum & Bailey Circus, which will be in the Pacers-run Conseco Fieldhouse Sept. 4-7. The event featuring Colts cheerleaders, ticket and merchandise giveaways and the team's traveling museum is bound to draw a crowd. And the traditional march of the circus' pachyderms from the Circle to Conseco Fieldhouse might just lead a few people to the Pacers' front door.
Please enable JavaScript to view this content.