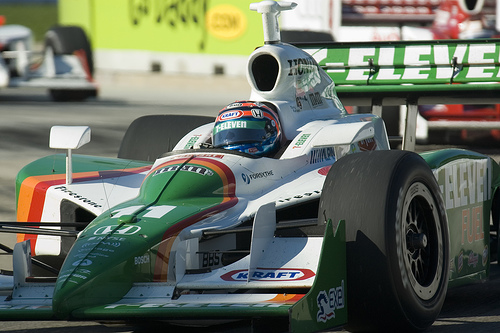 While the jury is still out on the success of the first unified open-wheel racing season, the organizers of the Detroit Belle Isle Grand Prix last weekend are calling their event a resounding success.
For the second straight year, the race weekend (Aug. 29-31) drew more than 100,000 spectators, event organizers said. This year's attendance was a bit of an increase. A total of 69 corporate partners participated in the event as sponsors or chalet clients, up from 59 in 2007. The occupancy of the luxury chalets also was up, with 40 rentals this year compared to 36 in 2007.
The Indy Racing League can't take all the credit. The Detroit weekend also featured an American LeMans Series race, and new for 2008 was the SCCA Speed World Challenge GT Championship. The number of teams racing rose from 43 last year to 76 this year. 
The Nielsen TV rating for the IRL race in Detroit, which aired on ABC, was .9, meaning 1.3 million viewers nationwide tuned in.
The IRL race at Chicagoland Speedway this Sunday will face a stiff test as the green flag drops the same time many National Football League teams kick-off their season. The IRL telecast on ABC begins at 3:30 p.m.
Please enable JavaScript to view this content.