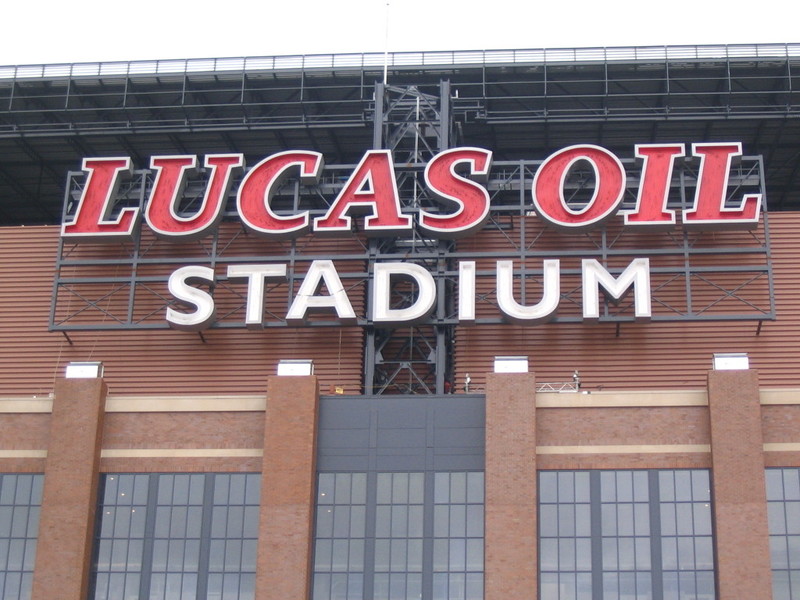 Apparently NBC's Andrea Kremer didn't get the memo. At least she didn't get the one from Lucas Oil Products Inc. founder Forrest Lucas. During a sideline segment during last night's Indianapolis Colts-Chicago Bears game, Kremer talked about the new $720 million retractable roof stadium. She raved about some of its qualities. Then she said "Lucas Oil Stadium, which is becoming known as The Luke …"
Last month, Lucas, who paid the Colts $121 million over 20 years to put his company's name on the stadium, asked that the stadium not be called The Luke. One of his company's primary competitors is LukOil, a Russian owned operation with its North American headquarters in New Jersey. There is also a Luke Oil Co. based in Hobart. Lucas thinks calling the new stadium The Luke will cause confusion over the affiliation of his company and his competitors.
The Luke was coined by local sports radio hosts, and quickly caught on with several local print journalists. Now, the national media has picked up on it. Colts officials said they will continue to emphasize to media members and partners that the facility should be called by its proper corporate name, but they admit there is only so much they can do.
Please enable JavaScript to view this content.