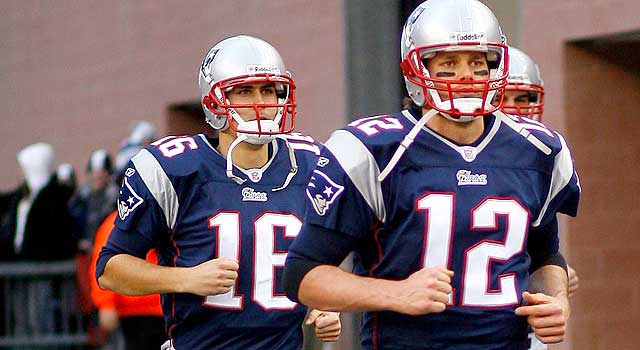 The Indianapolis Colts  are no better than the New England Patriots—even without quarterback Tom Brady.
That's right, the Matt Cassel-led Patriots have just as good a chance as the Peyton Manning-led Colts to win this year's Super Bowl. At least according to Las Vegas odds makers.
Remember, Cassel is a quarterback that started exactly zero collegiate games playing quarterback at USC. In four years, he completed 20 of 33 passes for 192 yards at USC. He did start one game in college—at tight end. To Cassel's credit, he did back up two pretty good starters at USC in Carson Palmer and Matt Leinart.
Still, the odds on the Patriots seem to be a head-scratcher. At the Wynn Las Vegas, the Patriots were listed as a 7-to-2 bet to win the Super Bowl before Brady, last year's NFL MVP, went down with a season-ending knee injury. After Brady's injury, the odds on the Patriots winning the ring inched up to 10-to-1.
Only the Pittsburgh Steelers, Dallas Cowboys and San Diego Chargers have slightly better odds to win it all this year. The Chargers odds might take a hit now that Shawne Merriman has ended his season to rehab his knee. The Colts also come in at 10-to-1.
And, one Las Vegas odds maker said, if the Patriots land quarterback Daunte Culpepper, the team would have even better odds to win the crown. The rationale being that Culpepper's experience playing with Patriot's wide receiver Randy Moss would make them better than they are with Cassel.
Apparently Culpepper to Moss carries more weight in Vegas than Manning to Marvin Harrison or Reggie Wayne. Anybody want to take that bet?
Please enable JavaScript to view this content.