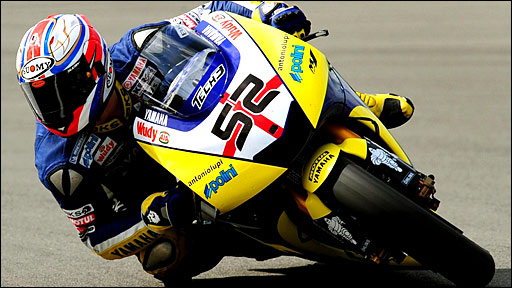 Rain is putting a damper on the economic forecast for the first MotoGP motorcycle race held at the Indianapolis Motor Speedway Sunday. The first motorcycle race at the Speedway in 99 years will run rain or shine. But fair weather fans, curious onlookers and those who were planning to ride their own motorcycles to the event are likely to stay away in droves.
Speedway officials are hoping for 100,000 fans at the race, but sources close to the IMS said to accomplish that goal at least 20,000 to 25,000 walk-up ticket sales are needed. Several sources close to the Midwestern motorcycle community said a number of rider groups from neighboring states are considering coming to the event en masse if the weather is good. Mother Nature is planning a deluge of rain for Indy right through Sunday.
Speedway officials won't be the only ones hurting financially. City officials said they expected a $100 million economic impact, but those figures are based on turnout forecasts by the IMS. Several outdoor festival-like events from Broad Ripple to downtown are planned to maximize visitor spending at area bars, restaurants and stores.
Tim Frost, president of Frost Motorsports, a Chicago-based motorsports business consultancy, said the rainy weather could drag down the economic impact by $20 million. Favorable weather, he said, could have pushed the city's projected economic impact up 15 percent.
"A forecast for days-long rain is about the worst thing that could happen to this inaugural event," Frost said. "It even makes it difficult to evaluate the race's long-term viability at the Speedway."
Please enable JavaScript to view this content.