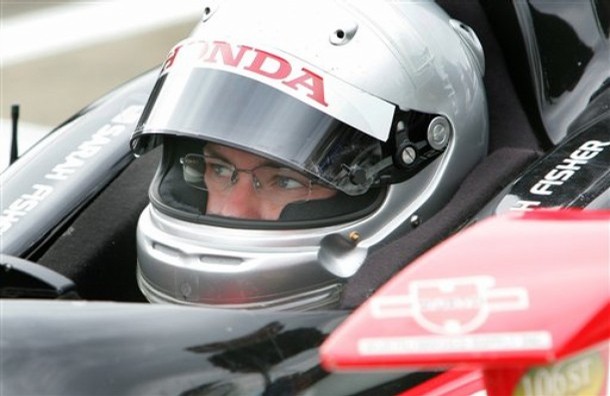 Popular Indy Racing League driver Sarah Fisher is making plans to drive at least 10 races next year. Fisher is currently in negotiations with Dollar General and other unnamed sponsors to get back on the track in time for off-season testing.
"The ultimate goal is to do the whole series," said Klint Briney, Sarah Fisher Racing executive brand manager. "The logical next step is to do all the ovals."
Briney described discussions with sponsors as ongoing and lively. Fisher, 27, said she is personally involved in all sponsor negotiations. "Sarah is very hands-on and gets the big picture," Briney said. "No one can sell this team better than she can."
This season, Fisher raced at Indianapolis—with very little sponsorship—and Kentucky and Chicagoland. Her best finish was 15th at Kentucky. Dollar General stepped in to sponsor Fisher for the last two races after her deal with ResQ Pure Power Energy Drink fell through prior to the Indianapolis 500. Dollar General officials said they are pleased with how things turned out, but have not committed to next season yet. The goal, Briney said, is to get sponsorship deals done by late November so the team can do some winter testing, something it was afforded little of last year.
Meanwhile, Fisher's crew is working to repair the car she crashed Sept. 7 at Chicagoland and raise funds to buy a second car and transporter. "The car is not totaled," Briney said. "It will take some time to fix, but it's not make or break."
Please enable JavaScript to view this content.