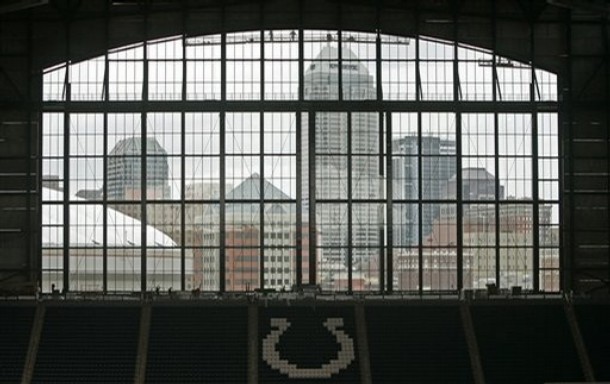 The Indianapolis Colts have rolled back the opening of Lucas Oil Stadium by two hours on home game dates. LOS will now open two hours before games, instead of the four hours it opened before pre-season games and the regular season home opener.
The team opened the new stadium earlier than the league norm so fans could have more time to peruse the sponsor themed areas and use the interactive displays, Tom Zupancic, Colts senior vice president of sales and marketing, told IBJ in August. The move added value to the experience for Colts fans and sponsors, Zupancic added. Sports marketers said it was the first time they had heard of such a move, adding that it could be an initiative to increase concession sales and other game-day revenue.
Now that fans are used to the new stadium and know where their seats are there is no need for the earlier opening time, Colts Director of Marketing Chuck O'Hara said. "We're going back to the way it was at the RCA Dome," O'Hara said.
Please enable JavaScript to view this content.