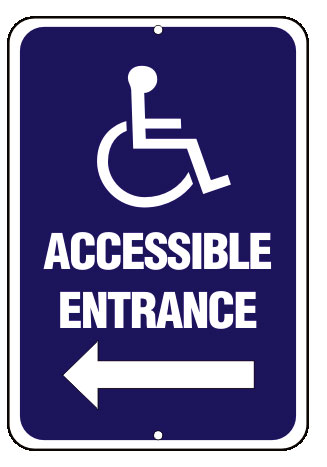 The Indiana Stadium and Convention Building Authority announced today that 125 to 150 additional parking spaces for guests with disabilities have been identified around Lucas Oil Stadium.
The ISCBA said three areas will now be available on a first-come, first-served basis to motorists with properly identified vehicles transporting guests with disabilities to Indianapolis Colts games at the stadium. With the assistance of Indianapolis Metropolitan Police Department, portions of the 100 block of West Merrill Street, (between Illinois Street and Capitol Avenue) and portions of the 600-800 block of Russell Avenue (between Merrill and McCarty Streets) will be reserved for people with disabilities. Also, with the assistance of the State of Indiana Department of Administration, their lot at 601 West McCarty Street will be available to guests with disabilities. 
The newly-identified spaces are in response to fans who have expressed concern about difficulties in identifying spaces for fans with disabilities during the first few events at the stadium. 
"I am pleased and encouraged with the continuing effort by all the parties to assist guests with disabilities to find appropriate and adequate parking for Colts games," said Greg Fehribach, the ISCBA's consultant for disabilities issues. "I am also excited that this is the final piece in ensuring that fans with disabilities have full and total enjoyment of what is an excellently designed and built facility."
Please enable JavaScript to view this content.