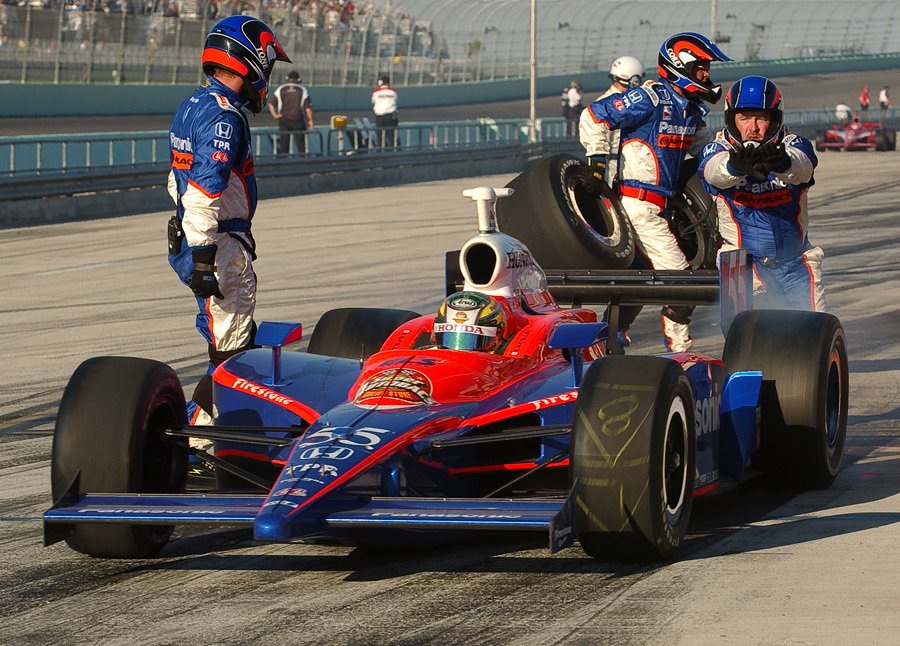 In the first season of open-wheel racing unification, the Indy Racing League registered viewership increases on its telecasts on ABC, ESPN and ESPN2. For the 17 races on the IRL schedule this year, race viewership averaged 1.7 million across the three networks, which was a 21.4 percent increase over the 2007 season, according to New York-based Nielsen Media Inc.
Separately, ABC averaged 2.7 million viewers for its seven IRL races, up 10.1 percent  for the same number of races in 2007; ESPN averaged 707,000 viewers for four races, up 27.2 percent compared to the five races run in the 2007 season. ESPN2 averaged 892,000 viewers for its five races in the 2008 season, which was a 53.5 percent increase over the 2007 average.  
IRL officials announced multi-year multimedia partnerships with ABC and Versus in August and the 2009 broadcast schedule recently was unveiled. Versus, the Indy Racing League's new TV partner, will air next year's opening race on April 5, and will air three consecutive races before ABC kicks off its five-race coverage, beginning May 24 with the 93rd Running of the Indianapolis 500.
ABC will air five races, produced by ESPN, within a seven-race period before Versus televises the final eight races, including the season-finale at Homestead-Miami Speedway, which has been moved up one day to a twilight race on Oct. 10. The entire 2009 IRL television package will be available in high-definition television.
Following races at St. Petersburg, Long Beach and Kansas on Versus, ABC will air five of the next seven races, including four that it carried last season. ABC will air the Indianapolis 500 for the 45th consecutive season, followed by the races at The Milwaukee Mile, Iowa Speedway and Watkins Glen International. ABC also will televise the IRL's first visit to Toronto.
Please enable JavaScript to view this content.