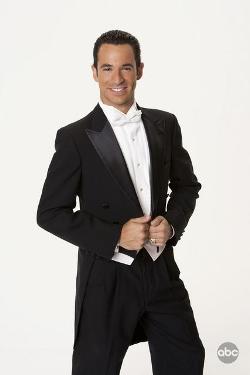 Indy Racing League officials are about to find out if the old adage "There is no bad PR" holds true. The tax dodging scandal involving Helio Castroneves is about to get ugly. Very, very ugly. Forget the fact that Castroneves—sans his usual smile—was hauled into court today in shackles. This thing could engulf some very high profile NASCAR drivers. Trust me, the questioning on this has just begun.
Apparently, Castroneves' tax and legal adviser Alan Miller also works with several NASCAR drivers who reside near the top of the leader board. No telling—yet anyway—if Miller has ties to other IRL drivers. A series-wide tax evasion scandal could bring the IRL—or NASCAR for that matter—to its knees.
Jimmie Johnson told reporters today he was "shocked" to learn of the tax-evasion charges made against Miller, who he called his friend and attorney. A federal indictment accuses Miller of directing Castroneves in failing to report $5.55 million in income to the Internal Revenue Service between 1999 and 2002. Miller, who also represents NASCAR driver Casey Mears among others, faces 20 years in prison if convicted. The prospect of spending 20 years in the big house should get Miller talking, if there are others to implicate.
Castroneves, a two-time Indianapolis 500 winner, today in a Miami courtroom pleaded innocent to the tax evasion charges.
Like I said, this could get ugly. No bad PR? We're about to find out.
Please enable JavaScript to view this content.