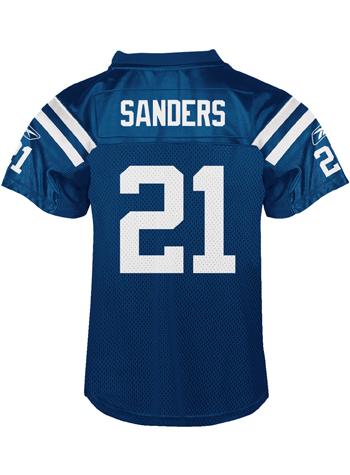 While the economic swoon is crunching professional sports teams the way Dwight Freeney smashes quarterbacks, it hasn't yet put a dent in Indianapolis Colts merchandise sales. With a new team-owned retail store opened this year on the north end of Lucas Oil Stadium, team officials said sales are going gangbusters.
"We're in a rapid growth period," said Dave Moroknek, president of locally based MainGate, which was hired by the Colts in March to handle its retail business, including two downtown stores and the team's e-commerce Web site.
Moroknek said Colts merchandise sales are up double digit percentage this year with the team's established Circle Centre Mall store also seeing solid sales.
There was some debate among Colts and MainGate officials about keeping the Colts Pro Shop at the new stadium open during the week earlier this year. But in the end, the potential lure of people to the $720 million stadium won out.
"We weren't sure how the Lucas Oil Stadium location would affect the existing store at Circle Centre Mall, but both have done very well," Moroknek said. "I think it's safe to say they've beaten expectations."
MainGate too is cashing in. Parlaying their experience with the Colts, MainGate recently signed a deal with the St. Louis Rams, and Moroknek said other deals are possible. MainGate is already well established in other sectors handling merchandising for the Indy Racing League, National Hot Rod Association and Harley Davidson among others.
Please enable JavaScript to view this content.