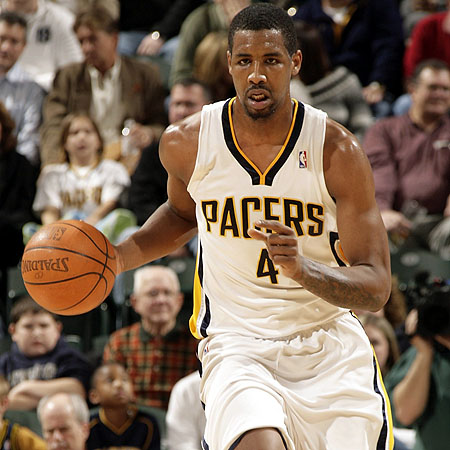 While the Indiana Pacers today have reportedly traded Shawne Williams to the Dallas Mavericks for two second round picks and $1.8 million in cash, a deal to trade emabattled guard Jamal Tinsley to Denver is on hold.
Sources close to the Tinsley-to-Nuggets deal said the trade is being held up by Denver's request for cash to offset some of the remaining salalry left on Tinsley's contract. Tinsley is due to make $6.75 million this year, $7.2 million next year and $7.5 million during the 2010-11 season.
The Nuggets, NBA sources said, are seeking $3 million from the Pacers. Some fans, I'm guessing, are hoping Pacers officials use some of the money coming in from the Williams-to-Mavericks deal to ship Tinsley to the Rockie Mountain region. The Pacers have told Tinsley to stay at home while a trade is worked out.
Please enable JavaScript to view this content.