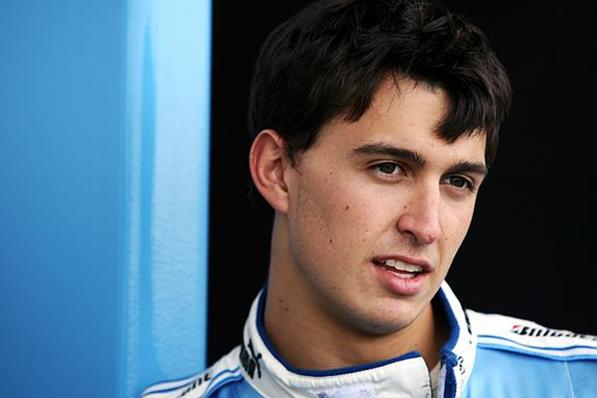 In the coming years, Graham Rahal can expect more than a few thank you cards from critically ill youngsters. The 19-year-old Indy Racing League driver raised $40,900 for Flying Horse Farms with the online auction of a helmet featuring posters from some of the late Paul Newman's biggest movies.
Rahal wore the helmet in the July race at Mid-Ohio Sports Car Course. He, Newman and helmet designer Troy Lee each autographed the helmet.
"Paul Newman set such a tremendous example of the impact that can be made by giving back and doing what you can for others," Rahal said. "I hope he would have been proud of what I was able to accomplish with the help of Troy Lee and that this will help Flying Horse Farms move one step closer to being able to bring some happiness to future campers."
Flying Horse Farms is working with the Association of Hole in the Wall Camps to become the Midwest's first Hole in the Wall Camp. The Association of Hole in the Wall Camps is a charitable partner of the IRL and Indianapolis Motor Speedway. Taking its name from the 1969 movie Butch Cassidy and the Sundance Kid, in which Newman played a likable outlaw, the original Hole in the Wall Gang Camp opened in 1988 in Ashford, Conn.
"If I have a legacy, it will be the camps," said Newman shortly before passing away on Sept. 26. Flying Horse Farms will serve children from Ohio and surrounding states, creating a camp experience for ill children as well as providing free support services and retreats for the entire family.
"As we work to build Flying Horse Farms with the inspiration from Paul Newman, we are blessed to have had Graham's foresight to have this tribute helmet designed to benefit the camp," said Mark Bivenour, CEO of Flying Horse Farms. "We are only sorry that Mr. Newman won't be able to see the fruits of this auction, but we know his spirit will be with each camper. And many thanks to the anonymous winning helmet bidder for their generous contribution."
Please enable JavaScript to view this content.