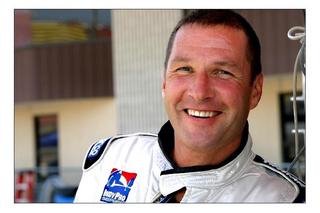 It's official, kind of. Marty's party in the Indy Racing League is over. Sources have told IBJ that IRL officials have asked driver and team owner Marty Roth (through intermediaries) to explore other options for the 2009 season—that don't include him piloting a car full-time in the open-wheel series.
IRL officials have told Roth he could attempt to qualify at Indianapolis and for a limited number of other oval races next year, but he would not be given an unrestricted IRL license to run in all the events next year. Roth, who funds his own team, has put a for sale sign on all his racing equipment. The Canadian was a regular on the IRL circuit this year, but seldom got anywhere near the front of the pack.
For a more detailed account of Roth's situation, go here.
Please enable JavaScript to view this content.