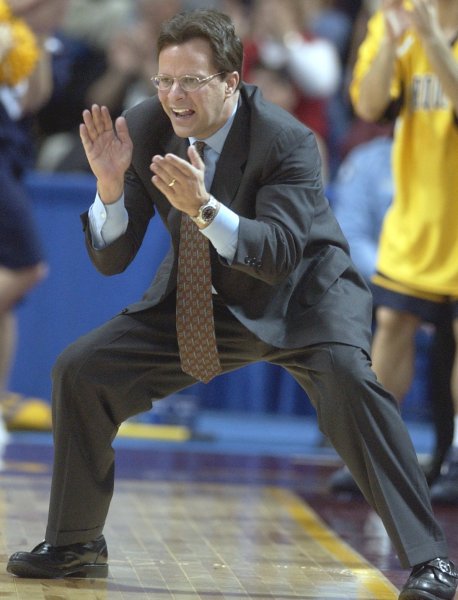 IU basketball coach Tom Crean is turning out to be quite a recruiter. And I'm not talking about basketball. Crean, who has already been named to the committee responsible for finding a short list of athletic director candidates, is taking an active role in landing the school's football and baseball teams top recruits.
Crean played host to Park Tudor's hotshot shortstop Micah Johnson at the basketball team's Midnight Madness last Saturday. Johnson said he spent 45 minutes with Crean prior to Midnight Madness "just talking about stuff." When Johnson, who batted .558 with 45 RBIs as a junior, committed to IU shortly after the event, it was quite a coup for third-year baseball coach Tracy Smith.
Johnson, who also was considering a full scholarship offer from Arizona, said he chose IU because things seemed "so connected down there." Johnson said Crean has been helping recruit him for a month with frequent e-mails and phone calls.
Crean began meeting with IU football recruits last school year, including 6-foot-4 wide receiver Duwyce Wilson from top-ranked Columbus East. Wilson said he met with football coach Bill Lynch, but was not convinced to attend IU until sitting down with Lynch and Crean.
Of course, Crean's efforts with Wilson might not be completely altruistic. He is also a star basketball player at Columbus East.
Please enable JavaScript to view this content.