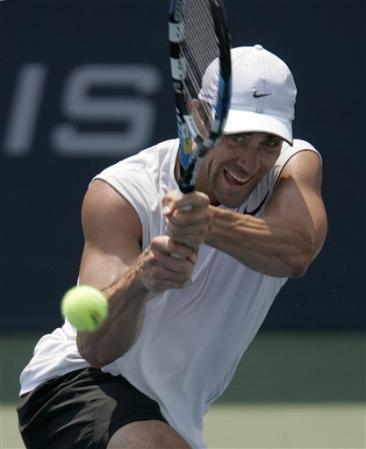 It's unclear how the resignation of U.S. Tennis Association chief exectuive Arlen Kantarian will affect the Indianapolis Tennis Championships. Kantarian, 55, announced his resignation from the USTA this afternoon after eight years with the organization.
Kantarian launched and championed the U.S. Open Series, which the local tournament kicked off for the past several years. The U.S. Open Series is a branded circuit of summer hard court events culminating with the U.S. Open. Kantarian shepherded the USTA during an era that saw the U.S. Open, which the organization owns, hit record revenue. Kantarian, tennis experts said, also was bent on seeing the U.S. Open Series thrive.
Kantarian also recently spoke with Indianapolis Tennis Championships officials about ways to strengthen their finances. "He was keen to help this local tournament survive," a tennis insider said. "He knew it needed help."
Kantarian and ITC officials were unavailable for comment this afternoon.
Please enable JavaScript to view this content.