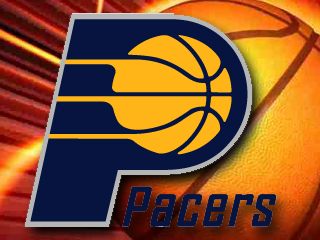 If the Indiana Pacers want a true reading on how the community views their team, they may be talking to the wrong people. Last month, the Pacers polled 600 ticket holders to gauge the team's image.
But my finite mathematics course work and 10 years spent as a political reporter in a previous life tell me something with this poll isn't quite right.
The one thing the poll seems to overlook is the large chunk of last year's season ticket holders who didn't renew their tickets for this year. So it's not surprising the number of ticket holders with a favorable perception of the team rose from 43 percent to 67 percent. The set of people with the most negative perceptions of the team have hit the door, thus skewing the sample. Many of the defectors have been replaced by discount shoppers looking to sample the product, people buying mini-season tickets at a buy eight get three free price or other discounted ticket programs the team has rolled out this year. Credit must be given for the team's aggressive marketing efforts.
Eighty-eight percent of those polled think the team is headed in the right direction. That's up from 60 percent last year. Again, the increase is not surprising. Those that thought the ship was sinking, jumped off. Interestingly though, the poll shows some people think the team is headed in the right direction, but still don't have a positive opinion of the team. I'm guessing if the team can continue to play the way it did in beating the Boston Celtics at the Nov. 1 home opener, all the approval numbers will go up.
One other number should go up. Sell-outs. The Pacers, after one home game, have already equaled the number of sell-outs they had all of last year: One. And you won't need a pollster to read that approval gauge.
Please enable JavaScript to view this content.