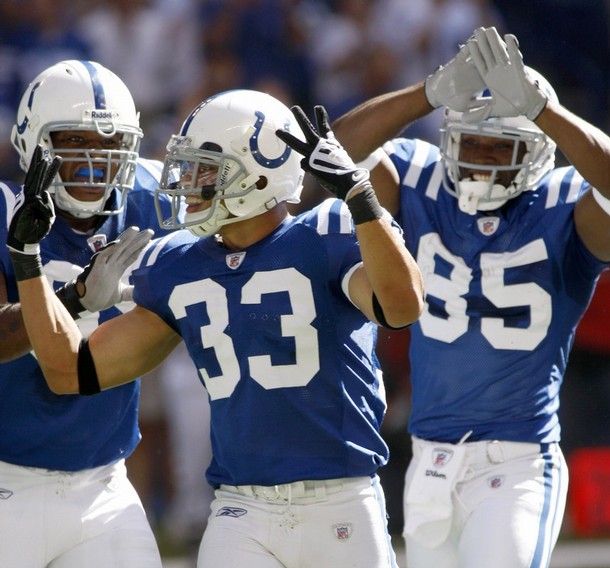 I won't debate who the Indianapolis Colts' most valuable player is this season. There are perhaps more qualified people for that speculative sport. But I will tell you who the Colts' best value is this season. Hands down, it's second-year defensive back Melvin Bullitt.
Bullitt is fifth in the NFL with four interceptions, and fifth among Colts with 58 tackles. One of those interceptions—a late game one-handed end zone theft against Pittsburgh—likely saved the game. He also had key late-game interceptions in both victories this season against the Houston Texans. He had eight tackles last night in San Diego, coming up from the strong safety position. Not bad for a guy who was picked up as a rookie free agent out of Texas A&M in May, 2007. Bullitt wouldn't even be starting this year if it wasn't for a number of injuries in the Colts secondary. Before yesterday's game, Colts Coach Tony Dungy said Bullitt and linebacker Gary Brackett—third in the league in tackles with 96—are the team's two best defensive players so far this year.
The best part for the Colts front office, they will only pay Bullitt $375,280 this season. That's in the bottom fourth of the team, and well below the $646,440 median salary the Colts will pay its players this year. Bullitt's salary wouldn't be enough to cover the taxes on oft-injured Bob Sanders' $7.1 million take this year.
Please enable JavaScript to view this content.