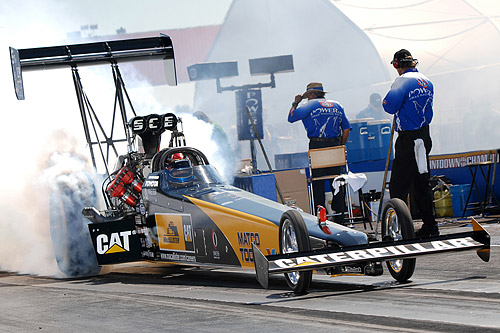 O'Reilly Raceway Park at Indianapolis officials recently announced a plan for the next phase of the ongoing facility improvement project that has been underway for much of the last decade at the historic multi-purpose use motorsports complex.
In this phase, a new main office building will be constructed prior to the start of the 2009 O'Reilly Raceway Park racing season.  This 7,500 square foot structure will replace the current office building, which has been in continuous use since the 1960s.  Construction of the new office building began this month.
The new office building will be located directly off of U. S. Highway 136 adjacent to the main entrance. The building will feature 11 offices, ticket sales area, conference room, break room, work stations for seasonal interns, storage areas, and mail room.  It will also feature an area for retail souvenir sales, display cases for O'Reilly Raceway Park memorabilia; visitor and guest parking will be available outside the building.
"We believe the new office building will be the face of O'Reilly Raceway Park for years to come," said Ron Anderson, general manager of O'Reilly Raceway Park. "This will be the first structure our guests see when they enter the facility and it will be fitting of a world class facility."
In 1998, new grandstands, suites and a tower complex on the front straightaway were completed at the oval track, which included the repaving of the entire oval surface as part of a three-phase facility improvement project. In 2001, a new drag strip racing surface was completed, replacing the strip with a 660-foot concrete pad and laying new asphalt on the remainder of the track and shutdown area. Prior to the 2003 Mac Tools U.S. Nationals, eight new luxury suites were added along the top of the west side grandstands of the drag strip, giving fans a unique perspective of the action on the famed quarter-mile track. In 2006, new soft barrier walls were added to the oval. In early 2007, the facility, formerly known as Indianapolis Raceway Park, announced its first facility entitlement with O'Reilly Auto Parts.
Please enable JavaScript to view this content.