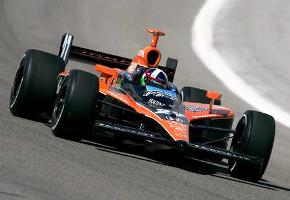 In an effort to reduce costs for Indy Racing League teams during the 2009 season, Dallara will lower the price of parts for its IRL chassis.
The manufacturer plans to reduce the cost of general and specific spare parts, including items such as wishbones, wings and radiators, between 8 percent and 20 percent. Dallara estimates the average team savings will be approximately 11 percent compared to 2008. The new prices will be available to teams when the 2009 catalog is released Jan. 10.
Dallara, which has been providing chassis to IRL teams since 1997, is the series' sole chassis maker. A new Dallara chassis capable of oval and road racing costs about $580,000. That price will not be reduced. Today's announcement is only in regards to parts. On average, an IRL team spent $500,000 on chassis parts in 2008, said a league source.
Some within the series recently had complained the Italian company had gotten greedy and was overcharging IRL teams. There was a plea in some circles for Dallara to act like a true IRL partner and cut prices on its parts 30 percent to 50 percent. Some have also called for Honda to drop its $1.3 million price tag for engines.
"Everybody knows that this is a difficult time, and we have to do our best now to help the teams," said Andrea Toso, IRL project leader for Dallara. "If we can help the teams go through this difficult time, it is in the best interest of the manufacturers, the series and the teams. If we don't do anything now, maybe one year from now it's too late. We hope that all suppliers and partners will understand this initiative and follow suit."
"They are just going out of their way to do what they can to ensure the stability of the [IRL] series beginning in 2009," said Brian Barnhart, IRL president of competition and operations.
Please enable JavaScript to view this content.