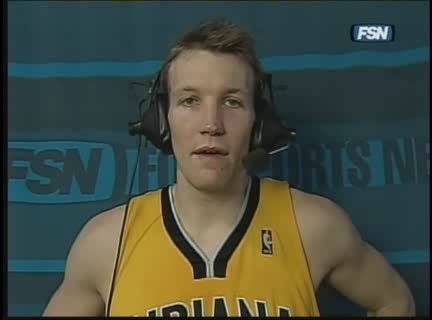 While things are far from perfect in the land of Blue and Gold, the Indiana Pacers front office should be filled with a little more holiday cheer than they were a year ago when the team was last in the league in attendance.
Not only is attendance up about 1,600 per game (13,389) over last year, but the team is earning strong TV ratings for its games on Fox Sports. In fact, Pacers games telecasts are outpacing all other cable fare in local TV Land.
Nielsen ratings for Pacers games ranked fifth in prime time among all channels in the Indianapolis area for the first month of the season (Oct. 29 through Nov. 30). Pacers basketball on Fox Sports beat all other cable channels and finished behind only the NBC, CBS, ABC and Fox affiliates. 
"In an increasingly fractured media world, live sports continues to be popular among viewers, delivers value to advertisers and remains DVR-proof," said Fox Sports spokesman Geoffrey Goldman.
On the downside, Forbes Magazine on Dec. 22 came out with its annual NBA team valuation. Forbes reported that the Pacers' revenue was down 9 percent last season to $303 million, and the team lost $6.5 million. The team's revenue ranks 22nd in the 30-team league, and only three teams (Dallas, Denver and Seattle/Oklahoma City) had steeper losses.
Please enable JavaScript to view this content.