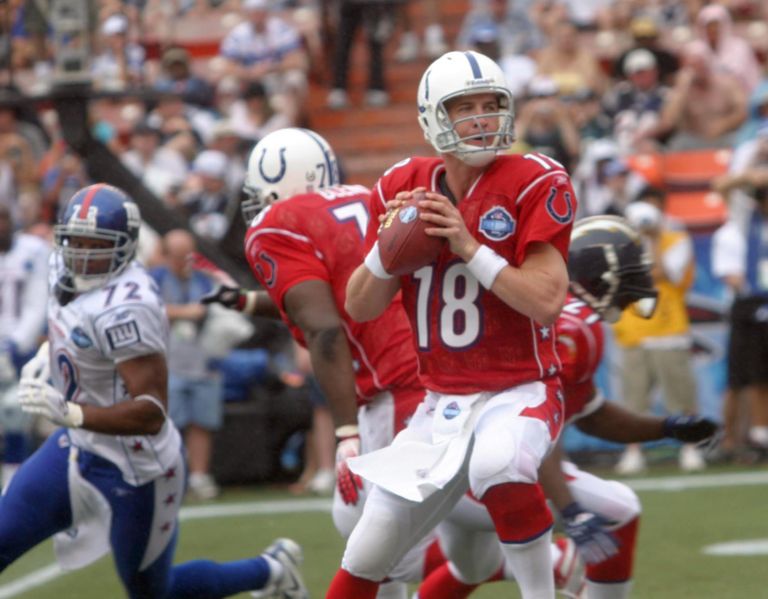 Indianapolis appears to be in the running to host the 2012 NFL Pro Bowl. Today, league officials confirmed they are moving the 2010 Pro Bowl to Miami, the Super Bowl host city that year. The 2010 Pro Bowl will be played the week before the Super Bowl, and the same could be done here in 2012.
"Plans for future Pro Bowls are not final, but we have stated publicly several times that we are giving strong consideration to moving the Pro Bowl to the week before the Super Bowl," NFL spokesman Brian McCarthy said. "We also have been exploring playing future Pro Bowls at the site of the Super Bowl as well as in Honolulu."
The Pro Bowl has been played in Honolulu since 1980, and officials there are fighting to get it back after 2010. But Dallas officials, including Cowboys owner Jerry Jones, are already launching an offensive to get the Pro Bowl in 2011, the same year Dallas hosts the Super Bowl. Indianapolis officials might do likewise when this city hosts the Super Bowl in 2012.
"My understanding is, 2010 is going to be an experiment," said Allison Melangton, CEO of Indianapolis' Super Bowl host committee. "Naturally, we would welcome it. We feel it would bring extra attention to the city, and since we would have all the infrastructure in place for the Super Bowl, I feel we could do it pretty seamlessly. I don't want to say hosting the Pro Bowl would be easier, but since we have all the plans and processes in place, it would be easier."
According to the Hawaii Tourism Authority, the Pro Bowl has brought $30.6 million in direct spending and tax income to the local host city's economy. While that pales to the more than $200 million in direct spending the Super Bowl brings, it would still be a nice addition, and put the host city in a national spot light for more than a week. Last year's Pro Bowl was watched by about 7 million TV households nationwide.
In addition to bringing in extra bucks to the city, Melangton said the Pro Bowl would be the perfect test run before the larger Super Bowl crowd descended on Indianapolis.
Please enable JavaScript to view this content.