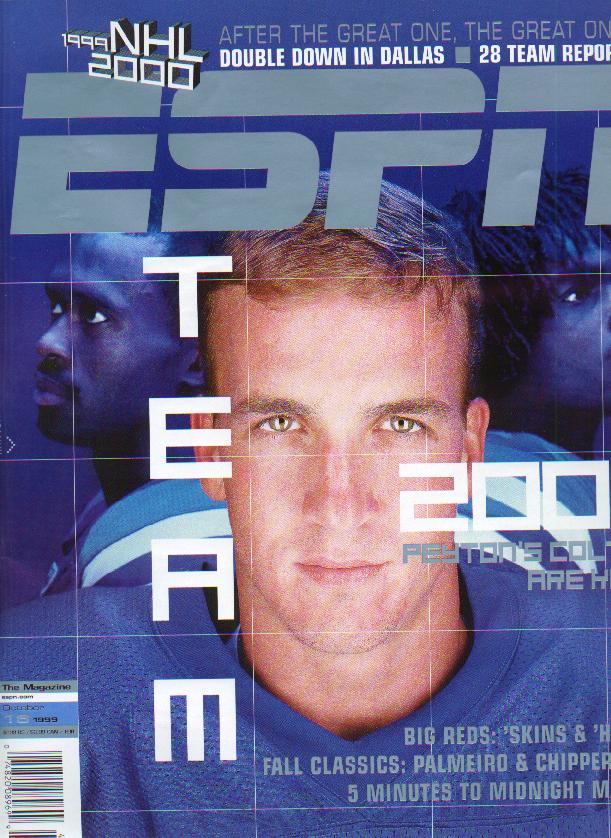 There's a simple reason why Indianapolis Colts quarterback Peyton Manning is spilling his guts to Sports Illustrated and ESPN this week about his knee injury and rehabilitation process earlier this year, and not the local media. That's because Peyton, for however great a quarterback he is, is not a local guy. He never has been, and he never will be.
Yes, he helps a number of local charities, and sure, he owns a house here and collects a paycheck from a company domiciled here. But his interests are better served by staking his claims on a national platform. The SI and ESPN exposure will be consumed by almost every person with a vote for the NFL MVP. Make no mistake, Peyton is stumping. He understands well that his sponsors expect his voice to be heard far beyond the 317.
Peyton's actions—every one of them—are a part of a calculated business plan to maximize his value. And no, Archie isn't pulling the strings like he was when he got Eli on the first plane from San Diego to New York. Peyton learned his lessons from the master a long time ago.
This isn't the first time Manning has eschewed local media outlets camped out at the Colts complex almost daily for national megaphones. It won't be the last. As a journalist, it doesn't bother me. After all, I'm a business writer, and I don't need an exclusive from Peyton Manning to do my job.
But the fans here, that's a different story. They've cheered Manning's every move since he first donned a horseshoe. Even when he allegedly couldn't win the big one. They've bought his jerseys and paid for the overpriced sodas, beers and hot dogs that help pay his enormous salary. Those fans deserve at least a little exclusivity. When Colts' sales and marketing executives are asking fans to bleed blue, it bothers me that Peyton bleeds only green.
Please enable JavaScript to view this content.