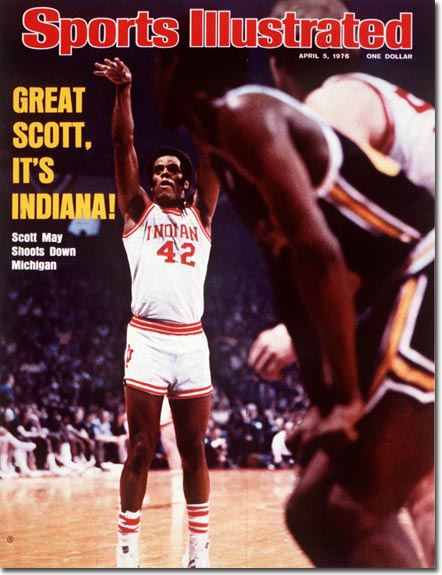 Yes, there is some joy in Hoosierland today. And no it's not because Pittsburgh is No. 1 in the college basketball poll. Well, actually that is the reason—kind of.
In a season that finds IU on the precipice of its worst men's basketball season ever, college hoops prognosticators were beginning to rumble about the possibility of North Carolina becoming the first team since the 1976 Hoosiers to go undefeated. And while the likes of Scott May, who still lives in Bloomington, and Quinn Buckner, who works for the Indiana Pacers, say they don't give such matters much thought, you can bet IU basketball fans do. It's about all they have to hold onto at the moment—along with the hope that first-year coach Tom Crean has the team on the road to recovery.
And Hoosier marketers, like those for the Miami Dolphins, realized a long time ago there's solid equity in being the last to accomplish such a notable feat. It gets the institution's name blasted through the media in a positive way every time there's an occasion like this.
Well, Hoosier Nation, worry no more. The Champaign yesterday was uncorked for the glory of Old IU all up and down State Road 37 from Indianapolis to Bloomington as North Carolina was defeated by heavy underdog Boston College. And while Pitt is still undefeated, no one expects them to get through the Big East unscathed. Wake Forest, the nation's No. 4 ranked team, also is undefeated, but with trips to Duke and UNC still on the schedule, the Hoosiers unblemished record appears safe.
Please enable JavaScript to view this content.