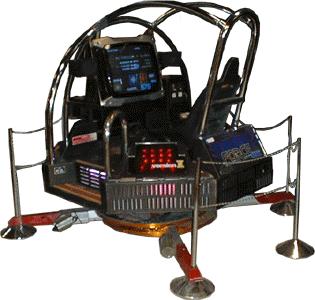 Indy Racing League team owner and driver Sarah Fisher this week signed an endorsement deal with SimCraft Racing Simulators. Fisher will appear at the company's booth Jan. 8-11 at the 2009 International Consumer Electronics Show in Las Vegas when it launches its series of racing simulators.
SimCraft's car racing simulators include the APEX SC830 and the APEX SC320, patent-pending military-grade simulators that bring the sense of touch to the home market. The APEX SC830 was developed for the training of professional racers (and racing fanatics) and offers "three degrees of freedom." The APEX SC320 was designed for the hardcore gamer and offers "two degrees of freedom."
"The APEX SC830 is possibly the best real-life simulator I've ever experienced," Fisher said. "As far as the feedback the driver receives from the device, it's very similar to being in an actual race car. To be honest, the first time I used it, I was speechless. I'm very impressed with the capabilities and I will definitely be spending more time on the APEX as I prepare to run the 2009 [IRL] series circuit."
Duno featured in parade: IRL driver Milka Duno will be among the guests of honor in the Three Kings Day Parade on Jan. 11 in Miami. Duno will be featured during the 39th annual event with actor Fernando Allende and Florida Marlins shortstop Hanley Ramirez. The parade begins at noon (local time) along 8th Street in Miami.
Please enable JavaScript to view this content.