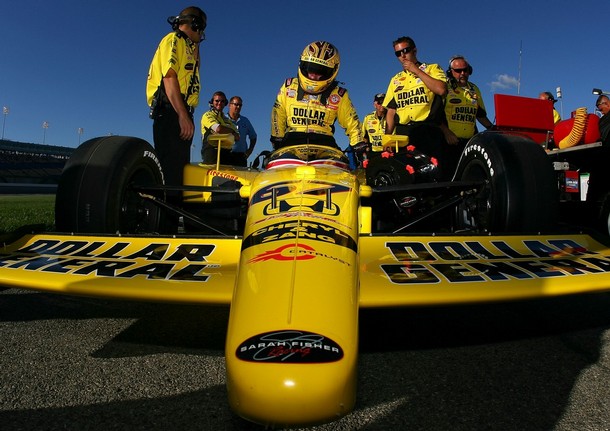 Dollar General will extend its sponsorship of Sarah Fisher Racing into 2009 by serving as Fisher's primary sponsor for four races; Kansas, Indianapolis, Kentucky and Chicago.
Dollar General sponsored SFR for two events in 2008 at Kentucky and ChicagoLand Speedway, rounding out Fisher's first year as an IRL team owner.
"It has been a pleasure to work with Dollar General, and they have quickly become a great sponsor, as well as a trusted friend to the SFR team," said Fisher, 28, returning from a trip to Las Vegas this past weekend for the International Consumer Electronics Show on behalf of new her partner, SimCraft Racing Simulators.
Fisher opens her 2009 season with her fifth start at Kansas Speedway, which will be her first at the speedway as a team owner. Fisher returns to Indianapolis where she will attempt to set a women's record of eight starts in the 93-year-old race. Fisher is still the youngest and fastest female to ever qualify for the Indy 500. Her return to Kentucky Speedway will also be her eighth appearance at the track, where she owns the track qualifying record. It was at Kentucky Speedway in 2002 that Fisher made history by becoming the first woman to win the pole position for a major-league open-wheel race. She then will make her eighth start at ChicagoLand Speedway.
"Kansas Speedway will be a great start for us this year," Fisher said. "We began our 2008 season at Indianapolis, and to have the opportunity to be on track prior to Indy will be a great benchmark for our season."
Fisher said the ultimate goal for 2009 is to run all the ovals. She hopes to expand from the team's three-race effort in 2008 to a six-race effort in 2009. SFR is currently in the contract stage with additional SFR partners, which will be announced at a later date.
Please enable JavaScript to view this content.