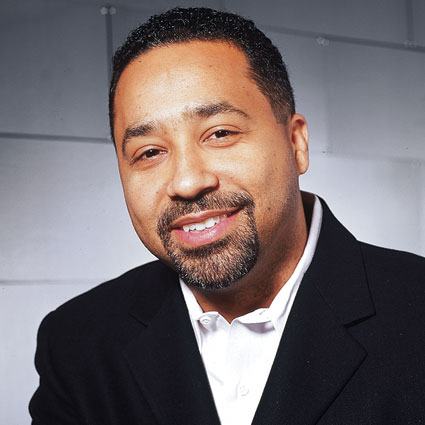 Max Siegel, former president of global operations for Dale Earnhardt Inc., is coming back to the local law firm where his career began. As reported in the IBJ in November, Siegel began contemplating a move when DEI merged with Chip Ganassi's NASCAR team late last year.
Siegel brings a big piece of business with him to Baker & Daniels. Siegel will continue to consult DEI on strategic initiatives in business operations and marketing, in addition to running NASCAR's Drive for Diversity program. The goal of Drive for Diversity is to increase the number of minority and female drivers, pit crew members, team officials and executives within NASCAR.
Siegel announced today that he is joining Baker & Daniels to lead the expansion of the firm's sports and entertainment practice. An Indianapolis native, Siegel is recognized locally and nationally for his work in sports and entertainment. He currently represents (through a company he owns called the 909 Group) a variety of entertainers and athletes. Before joining Dale Earnhardt Inc. two years ago, and becoming the highest ranking African-American executive in NASCAR, Siegel, 43, served on the executive team that produced pop artists like Britney Spears, Usher and Justin Timberlake. Siegel also has worked with gospel stars Kirk Franklin and Donnie McClurkin, and he has represented sports athletes like Tony Gwynn and Reggie White.
"We are very pleased about Max's decision to return to Baker & Daniels to lead our sports and entertainment team," said chief executive partner Tom Froehle. "His understanding of the business and legal issues faced by companies and organizations in the sports and entertainment business as well as entertainers, coaches and athletes will be a tremendous asset to the clients we serve in this industry."
In November, when Dale Earnhardt Inc. merged with Chip Ganassi's NASCAR team, Siegel oversaw the cutting of more than 120 of DEI's 300 workers. Speculation began at that time, that Siegel himself would leave DEI, but several executives within NASCAR said they hoped he'd land with another team or perhaps in the NASCAR front office.
In 1992, Siegel was the first black student to graduate from the University of Notre Dame law school with honors. He was recruited to Baker & Daniels by former partner Jack Swarbrick, who is now the Notre Dame athletic director.
In 2001, he became one of the youngest high-level executives at New York-based Sony BMG, taking its Zomba Gospel division to sales records while still in his 30s.
Siegel investigated starting his own NASCAR team in 2003 with former NFL team owner Eddie DeBartolo and Hall of Fame football players Reggie White and Ronnie Lott. Siegel made rounds with executives from some of NASCAR's most powerful teams, including Hendricks Motorsports, Roush Racing, Joe Gibbs Racing and DEI.  But White died suddenly in 2005 just as Siegel's group was about to unveil plans to launch a team.
"After Reggie died, it just didn't seem right," Siegel told IBJ in 2007. But more recently, Siegel told IBJ he has not completely given up his dream of some day becoming a team owner.
Please enable JavaScript to view this content.