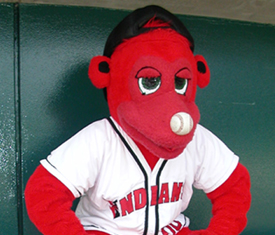 Despite year-over-year revenue gains and robust earnings, it appears the economy might have finally caught up with the Indianapolis Indians. For years, this AAA baseball franchise has steamed along with solid attendance and $1 million plus annual profits. Profits for 2008 were $1.23 million.
But now, stock brokers making a market in Indians stock are showing less confidence in this franchise's thinly traded stock. The franchise too, has pulled back the reins on its stock buyback offer. While the Indians board reduced its stock buyback price from the $21,832 per share it offered last year to $21,328 it's offering this year, market makers are pulling back much harder.
Even though the stock has traded at a 52-week high of $25,000 and a 52-week low of $23,250, market makers are currently only offering between $17,500 and $17,250 per share. Since there are 767 outstanding shares remaining, that puts a paltry price tag of $13.4 million on the entire franchise. The team's buyback offer price puts a $16.4 million value on the franchise.
Two factors would seem to put Indians stock in strong favor. First, the team has been a consistent financial winner, despite economic downturns. This coming season will no doubt be a stern test. Second, since the franchise is retiring all shares it acquires, it would stand to reason that the value of the remaining shares would increase since they become a larger slice of the pie.
Sports business experts said when market and consumer confidence returns, the team's value will be at least $25 million, putting the share price at more than $32,500. Until then, the market makers are likely to continue their low ball offers.
Please enable JavaScript to view this content.