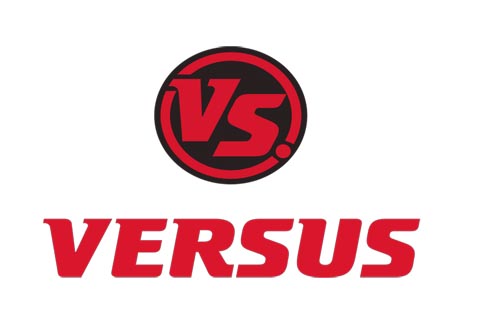 My reaction to last year's announcement that the Indy Racing League was parting ways with ESPN for lesser known cable channel, Versus, was the same as a lot of the readers of this blog. I was skeptical. After talking to numerous sources within and close to the league, I became convinced that IRL honchos had no choice. I was being told that ESPN—despite having one more year on its deal with the IRL—was threatening not to air some of the 2009 races. IRL officials have denied that.
If you would have asked me last year, I might have told you that the IRL walked the plank with respect to its TV deal. Now, I'm not so sure. First, it should be noted that Versus is owned by Comcast, which I think could make a pretty solid partner. I know, Versus (formerly Outdoor Life Network) is known to some as a hillbilly huntin' and fishin' network. Well, I must point out that first, some of those shows attract a pretty loyal following that is not completely incongruous with motorsports. Secondly, Comcast officials are hell-bent on making Versus a more mainstream sports channel. They're adding hockey, motorsports, and college football and basketball to their line-up at break-neck speeds.
And they intend to make the IRL a pillar of that effort. That's a far cry from the step-child status the open-wheel series had at ESPN. When was the last time ESPN or ABC (or any network for that matter) promoted the IRL a full 10 weeks before the season started? Versus, started airing on-air promos for the IRL during the NHL all-star game Sunday. Not only that, there were cut-away shots to IRL Chairman Tony George during the game, and on at least two occasions during the game Versus' TV commentators raved about the series and upcoming season for one minute or so each time. While the NHL all-star game is no blockbuster, it does draw a TV audience or more than 1 million in the U.S. and Canada. And while NHL hockey means very little in this market, it is huge in places like Detroit, New York, Boston, Montreal and Vancouver. Those are not insignificant markets for the IRL.
Another factor that should bolster the IRL's brand is the comeback of Tour de France champion Lance Armstrong. That happenstance was pure luck on the IRL's part. Since Versus carries comprehensive coverage of bicycle racing, that should give the network, and by association, the IRL another bump. I know cycling is not a big sport here, but it sure is in places like California, Colorado, Washington and New York. Again, not insignificant markets for the IRL. With hockey and cycling fans tuning into the network in growing numbers, that gives the series pretty strong exposure on both coasts and north of the border.
George wasn't just sitting at Sunday's NHL game for a few cameo shots, though that kind of exposure sure doesn't hurt. The NHL all-star game is renowned for its corporate entertainment scene. Montreal rolled out the red carpet for this event the way Indianapolis does for an NCAA Final Four. Versus made sure that George got the full benefit of cross promotions with the biggest names in the corporate NHL world. Again, I ask, when is the last time ESPN/ABC did anything like that for the series? The answer is simple. Never. IRL critics will say that's because the series is garbage. I'm not here to argue the current state of the series.
Has the IRL made its share of mistakes? Yes. Has Tony George hurt open-wheel racing on some level? Probably. Does the state of the series' fan following need work? Absolutely. But reality, especially in the world of sports and entertainment, often starts with perception. And Versus, at least has a vested interest and is going to put some muscle into changing that perception.
Please enable JavaScript to view this content.